J2 RESOURCES
Condo Annual Plan
Do you find yourself scrambling each month to catch up on your tasks? Waiting until next year to get started on things just because you were a week or two late on getting the information?
Board members and community managers can often feel like they have no way to anticipate what's next--but it doesn't have to be that way!
We want to encourage you to make a calendar and stick to it. Download and print this free guide so you don't miss another important deadline!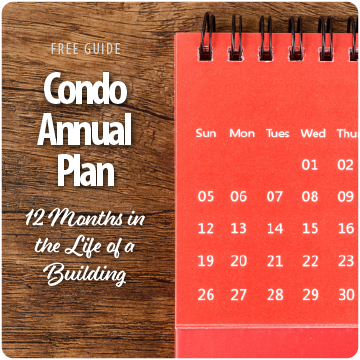 Building Tips -
Month-by-month guide explaining what you should be doing for your building throughout the year.
Community Tips -

How to keep your community morale healthy! Board members are always worried they won't get votes to pass- we have some tips to help you get to know your HOA.
Schedule Disruptors -

What kinds of things can get in the way of your goals for the building and community?
Other Resources -

Free r

esources throughout to answer any additional questions you have.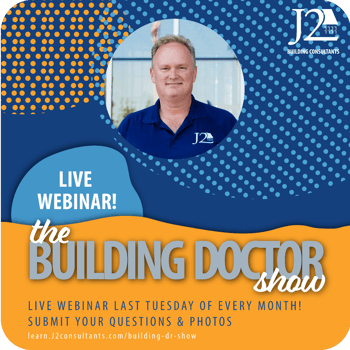 FREE WEBINAR
Need a video explanation of the guide? Watch the webinar!
Register for the Building Doctor Show to watch the webinar episode explaining the Condo Annual Plan in detail. Once you register, you'll get access to all the recordings!
FREE GUIDE
Still feeling like you need more information?
Read our "5 Steps to Building Repairs" for an in-depth description of how long each stage of the repair process can take.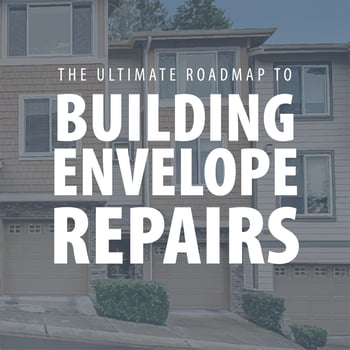 TESTIMONIALS
HEALTHY BUILDINGS, HAPPY PEOPLE
"J2 was the perfect piece between the board and management and the contractor to bring the whole project together. J2 made sure that we were getting quality work."
"Having been through this multiple times, they knew the steps of what you needed to have on your building, the various products and how they fit together."
"We needed a really strong engineering firm to support us. We consider J2 to be the most dependable and productive consultant we've ever used. Our experience with J2 has been excellent."
Get the Guide: Condo Annual Plan
Download the guide and get ahead of your community's schedule!
WE ARE THE BUILDING DOCTORS
Connect with J2!