J2 RESOURCES
Do-It-Yourself Condo Inspection & Maintenance
We are Building Doctors. We diagnose, prescribe, and treat sick buildings. We know that unexpected or hidden building damage threatens your safety and your finances. Our team of professionals will diagnose the problem, prescribe the fix, and manage the treatment process to restore your safety and protect your investment.
We want to empower you to inspect your building yourself! This should be done at least once a year, and we know the cost can add up if you're hiring a professional every time.
Print the guide and inspect your building yourself!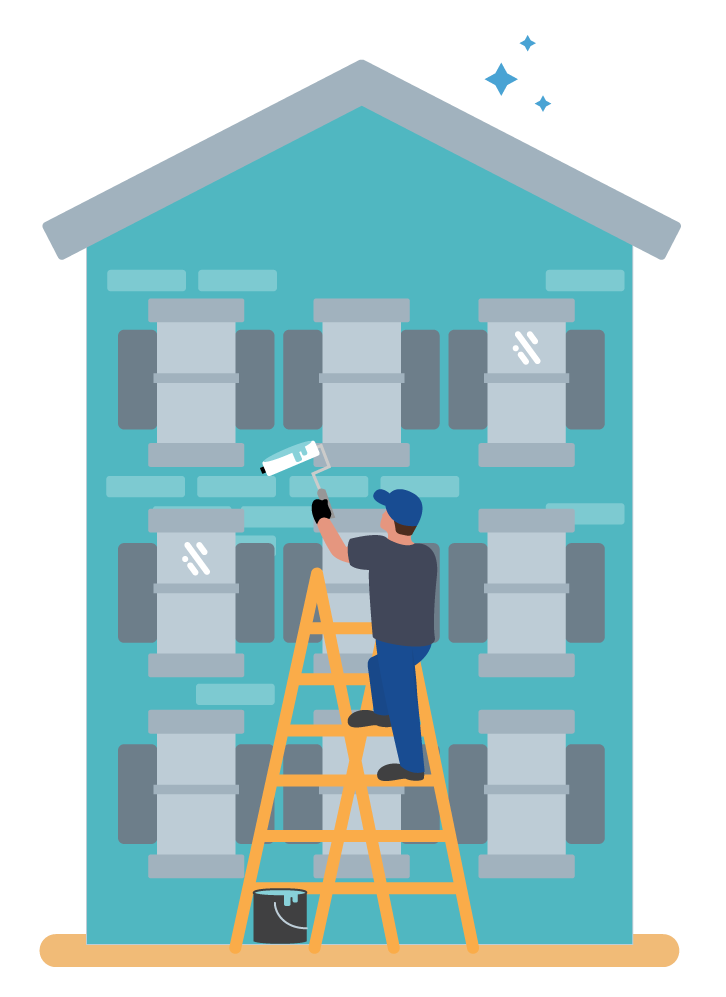 Building Envelope Inspection -
Identify the problem areas
within your building and
keep an eye on any
potential water intrusion.
Schedule of Recommended Annual Maintenance -

Manage inspections, repairs, cleanings, and potential replacement of building elements.
Blank Printable Checklist -

Keep track of your routine maintenance and the materials required for each application.
BUILDING ENVELOPE SERVICES
Start with a Wellness Exam!
Better understand what potential risks may be affecting your building, or could potentially affect it in the future.
Are there so many issues, you don't know where to start? Do you need a second opinion due to an inaccurate reserve study or aggressive contractor proposal? Do you need to create an RFP (Request for Proposal) to gather bids and don't know what to ask for?
We can help refine the scope of work and make recommendations on what you should be repairing right now. This option will give you the guidance and game plan to get up to speed.
DO-IT-YOURSELF YOUTUBE SERIES
Looking for more DIY? Watch our DIY Inspection Series!
At J2, one of our core values is hospitality. It isn't just about the design details, it is about listening to our customers and helping them find a fix to address their concerns and make them feel safe.
TESTIMONIALS
HEALTHY BUILDINGS, HAPPY PEOPLE
"J2 was the perfect piece between the board and management and the contractor to bring the whole project together. J2 made sure that we were getting quality work."
"Having been through this multiple times, they knew the steps of what you needed to have on your building, the various products and how they fit together."
"We needed a really strong architectural firm to support us. We consider J2 to be the most dependable and productive consultant we've ever used. Our experience with J2 has been excellent."
Get the Guide: DIY Condo Inspection and Maintenance Guide
Download the guide and schedule to use in your building's annual inspection, and fill out the calendar to stay on track with your maintenance!
WE ARE THE BUILDING DOCTORS
Connect with J2!