Building Envelope Inspections for Condo Boards and Managers
Tired of waiting on a proposal? We have standard inspection services ready to go to make your life easier.
Life is too short to wait around for a proposal
Order a building inspection service without the hassle & confusion
Avoid the Hassle of another Proposal
Choose which service you want and get started right away.
Save Time & Money
The price you see is the price you get.
Get Answers Fast
Learn the peace of mind that comes with knowing your building is safe.
We don't just inspect buildings
We build a relationship with you based on communication, clarity & education
"J2 was the perfect piece between the board and management and the contractor to bring the whole project together. J2 made sure that we were getting quality work."
"They're very willing to work with board members to explain the process and how to solve the problem."
"Having been through this multiple times, they knew the steps of what you needed to have on your building, the various products and how they fit together."
EDUCATION CENTER
Not ready to purchase a service? We offer free educational resources for your HOA, manager, and contractor.
FINANCIAL ADVICE
eBOOK: FINDING MONEY FOR YOUR REPAIRS
It can be really difficult for community associations to come up with the funds to make repairs, especially a major strip-and-reclad. In this eBook, we'll give you and your Board detailed advice to help you come up with money for condominium repair projects, and we'll help you get creative to take advantage of money you didn't know you had.
READ NOW
DO-IT-YOURSELF
DO-IT-YOURSELF INSPECTION GUIDE
Want to get started for free by inspecting your building yourself? Download our step-by-step guide on how to inspect your building!
READ NOW
FREE MONTHLY WEBINAR
The Building Doctor Show
Buildings differ from one community to the next, but when you have new volunteers joining your Board every few years (or every few months… you know who you are) it is IMPOSSIBLE to keep up with maintenance, bylaws, and budgets.
Solutions to the most complex and commonly asked Condo Board questions, join us at 3:30pm PST on the last Tuesday of every month!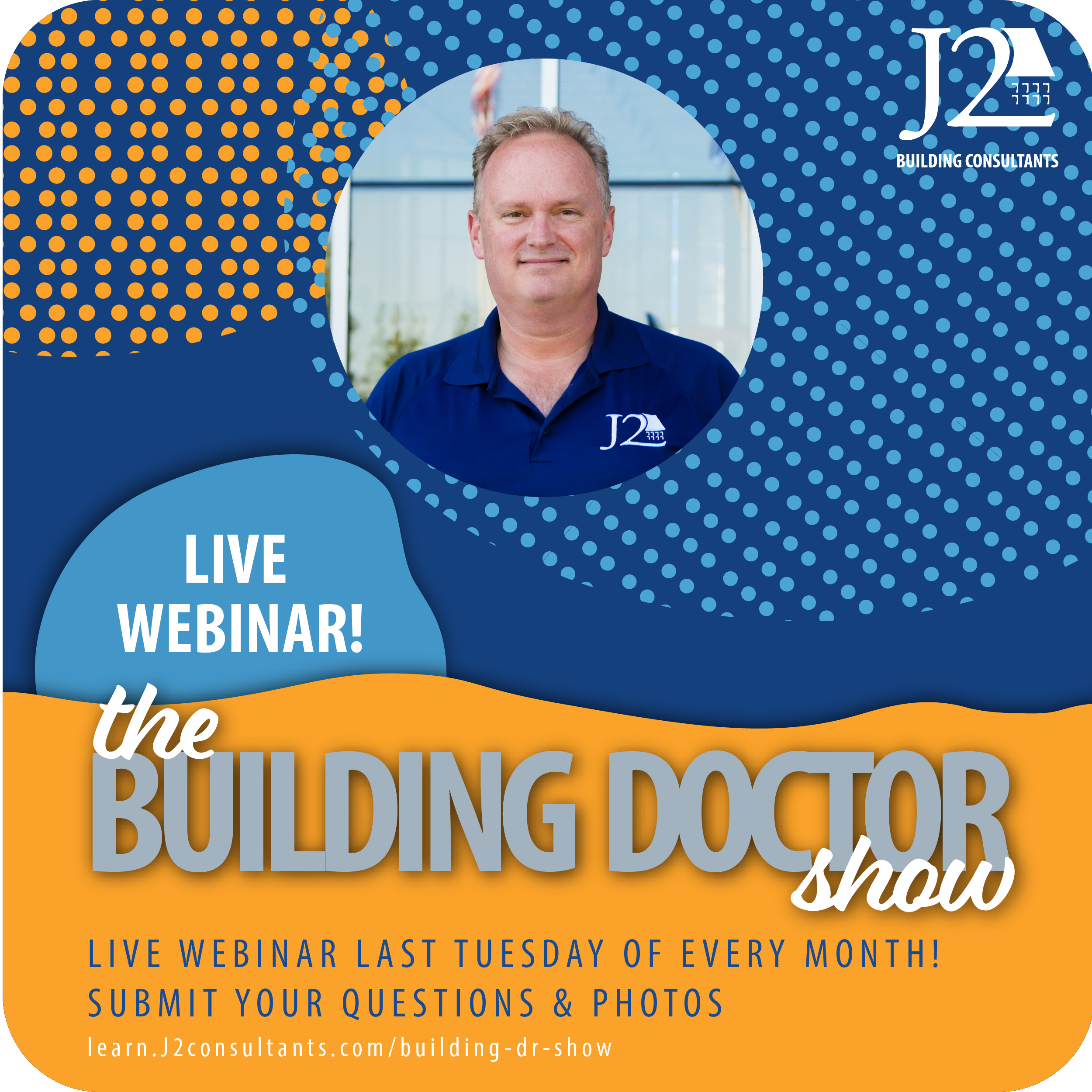 WE ARE THE BUILDING DOCTORS