Building Envelope Services
No proposal needed to inspect, maintain, and repair your building.
J2 Building Consultants has Building Envelope services ready for purchase via credit card and ACH.

WHAT IS A BUILDING DOCTOR?
Damage prevention starts with routine visual checks!
J2 will Diagnose, Prescribe, and Treat your sick building.
EDUCATION CENTER
FREE Educational Resources for your HOA, home, or contractor
FINANCIAL ADVICE
eBOOK: FINDING MONEY FOR YOUR REPAIRS
It can be really difficult for community associations to come up with the funds to make repairs, especially a major strip-and-reclad. In this eBook, we'll give you and your Board detailed advice to help you come up with money for condominium repair projects, and we'll help you get creative to take advantage of money you didn't know you had.
READ NOW
SERVICE OFFERINGS
WHY HIRE A BUILDING DOCTOR
What is a building doctor? We diagnose, prescribe, and treat sick buildings to relieve your stress and protect your investment. Our goal is to provide help, hope, and happiness to owners of sick buildings.
READ NOW
FREE MONTHLY WEBINAR
The Building Doctor Show
Buildings differ from one community to the next, but when you have new volunteers joining your Board every few years (or every few months… you know who you are) it is IMPOSSIBLE to keep up with maintenance, bylaws, and budgets.
Solutions to the most complex and commonly asked Condo Board questions, join us at 3:30pm PST on the last Tuesday of every month!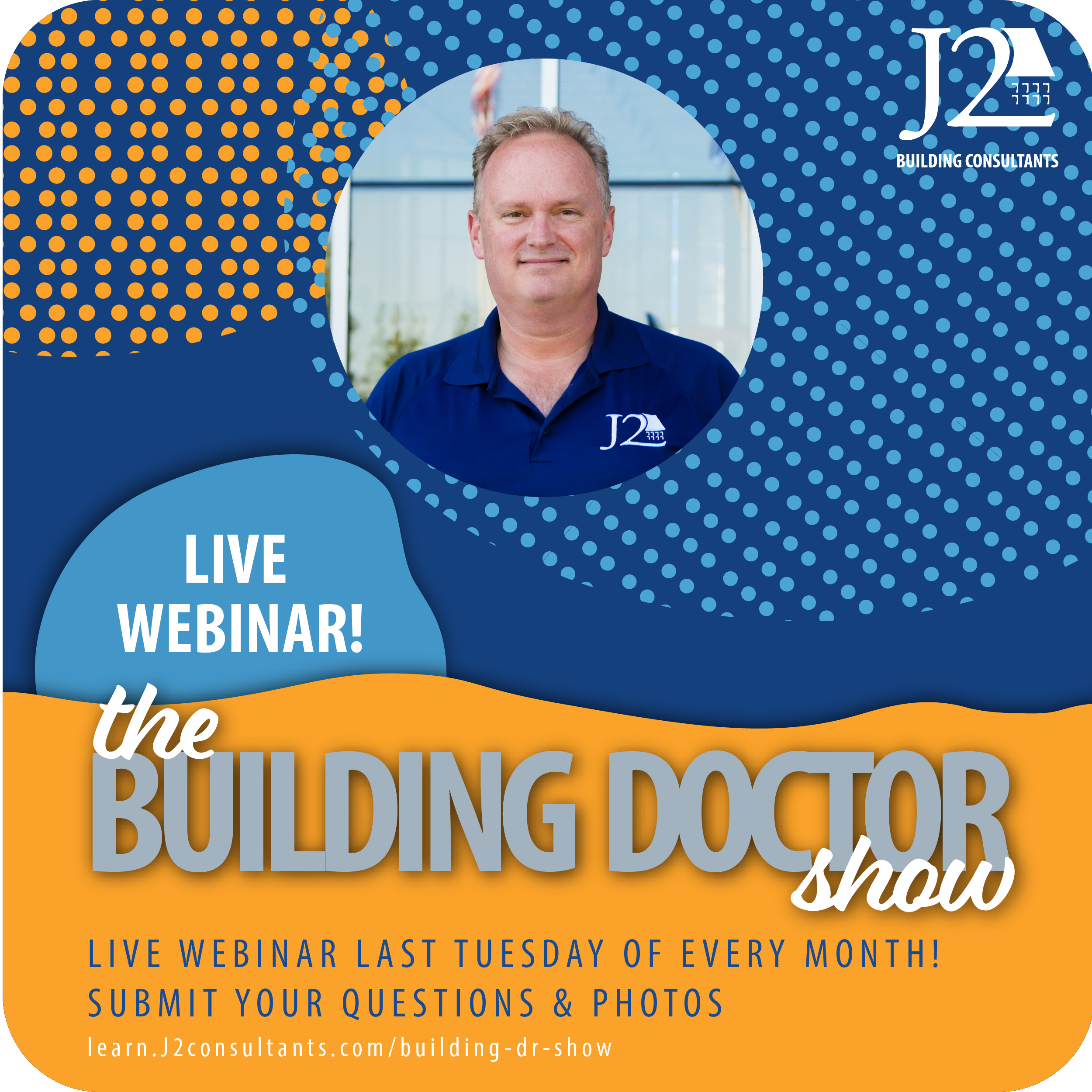 HEALTHY BUILDINGS, HAPPY PEOPLE
"J2 is experienced and professional, they treat each client as an important client, make sure they understand the purpose and get the job done right the first time."
"We actually consider J2 to be the most dependable and productive consultant we use in any firm."
"My fears of a ghastly nightmare turned into one huge relief!"
WE ARE THE BUILDING DOCTORS